Kodaikanal Tour Packages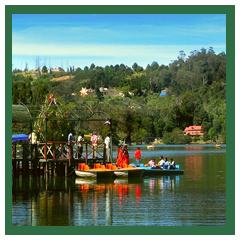 Kodaikanal is a city in the hills of the Dindigul district in the state of Tamil Nadu, India. Kodaikanal is referred to as the "Princess of Hill stations" 'Kodaikanal' as a 'place to see in Summer'. Kodaikanal is a summer forest. Kodaikanal is situated at the crown of the Palani Hills, and is effectively surrounded and protected by thick forests, which one must traverse to reach Kodaikanal.
coimbatore ooty taxi offer kodaikanal car rental, kodaikanal taxi, kodaikanal tours travels, kodaikanal tour booking, kodaikanal cab booking, ooty to kodaikanal taxi booking, coimbatore to kodaikanal online car rental booking, kodaikanal one day trip, kodaikanal family tour, kodai hill station tour, ooty railway taxi, coimbatore to kodaikanal taxi. kodaikanal to coimbatore car rental, rent a car, car hire, luxury car rental in kodaikanal, budget car rental in mettupalayam, budget kodai car rental, kodaikanal home stay, kodaikanal resorts, kodaikanal cottages. kodaikanal honeymoon tour, kodaikanal budget honeymoon tour. kodaikanal to coimbatore airport car rental, kodaikanal to coimbatore airport taxi.
Kodaikanal sightseeing Places:
Kodaikanal Lake: Kodaikanal Boat Club. Horses and bicycles The 5 km path that skirts the periphery of this lovely lake is a favourite walk for the locals and tourists alike.
Bryant Park: Just east of the lake and 500 metres (1,600 ft) from the bus stand, A large section is dedicated to nearly 740 varieties of roses.The park organizes horticultural exhibits and flower shows every summer.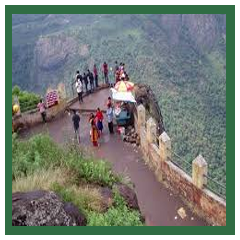 Coaker's Walk: 500 metres (1,600 ft) from the bus-stand, constructed by Lt.Coaker in 1872, is a 1-kilometre (3,300 ft)There is an observatory with a telescope halfway along the walk. Entrance fee to the walkway is nominal and it is open all year.
Bear Shola Falls: 3 km from the bus-stand.
Green Valley View: (formerly called Suicide Point) 5.5 kilometres (3.4 mi) from the bus-stand
Pillar Rocks: 8 kilometres from the bus-stand, is a set of three giant rock pillars
Kurinji Andavar Murugan temple: 4 km from the bus-stand, is famous for its Kurinji flower which blossoms in the area only once every 12 years.
Pambar falls (which is also locally addressed as 'Liril Falls'
Dolphin's Nose: 8 km from the bus stand
Berijam Lake: A calm serene lake surrounded by mesmerizing nature at a distance of around 20 km from Kodaikanal. Boating is prohibited as the lake is a source of water for villages.
For packages, questions or comments for Car Rental Ooty to Kodaikanal, Just Mail Us or Call Us coimbatoreootytaxi@gmail.com, +91 98430 49975.
Coimbatore taxi - ooty taxi click here