Mysore tour packages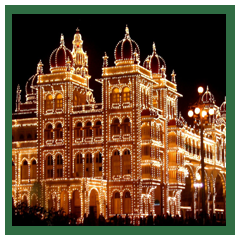 Mysore also known as Mysuru, is the third largest city in the state of Karnataka, India, which served as the capital city of Mysore Princely Kingdom (Kingdom of Mysore) for nearly six centuries, from 1399 until 1947. Mysore is the second cleanest city in India.
Mysore is noted for its palaces, including the Mysore Palace, The cultural ambience and achievements of Mysore earned it the sobriquet Cultural capital of South Karnataka. Cricket is the most popular sport in the city. however it has many other sport facilities.
Mysore sightseeing places:
Mysore Palace is a palace situated in the centre of the city.
Lalitha Mahal is the second largest palace in Mysore.
Jayalakshmi Vilas Mansion was built in 1905 by Chamaraja Wodeyar for his eldest daughter Jayalakshmi Devi.
Jaganmohan Palace was built in 1861 by Krishnaraja Wodeyar
Brindavan Gardens is a show garden that has a beautiful botanical park.
Happy Man Park The Happy Man Park near Kamakshi Hospital.
Butterfly park in Karanji lake.
Parks, Gardens & children play areas Mysore has about 180 parks and playgrounds.
Mysore Sand Sculpture Museum
Regional Museum of Natural History
Wax Museum - Melody World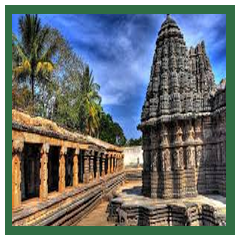 Chamundi Hills is close to the palace city of Mysore.
St. Philomena's Church
Mysore Zoo
Shivanasamudra Falls is the second biggest waterfall in India and the sixteenth largest in the world.
Coimbatore ooty taxi offer mysore car rental, mysore taxi, Ooty to Mysore Airport Car Rental Service, mysore tour booking, mysore cab booking, mysore to coimbatore taxi booking, coimbatore to mysore online car rental booking, mysore family tour, mysore to coimbatore car rental, mysore rent a car, mysore budget home stay, mysore resorts, mysore cottages, luxury car rental in mysore, budget car rental in mysore to coimbatore, budget mysore car rental, mysore honeymoon tour, mysore budget honeymoon tour. mysore to coimbatore airport car rental, Coimbatore to mysore car rental, coimbatore to bangalore car rental, bangalore to coimbatore car rental, ooty to bangalore taxi, bangalore to ooty taxi.
For packages, questions or comments for Car Rental Coimbatore, Just Mail Us or Call Us coimbatoreootytaxi@gmail.com, +91 98430 49975.
Coimbatore taxi - ooty taxi click here